Ladies League at Newport Country Club
Ladies League is open to members and non-members alike on Thursday nights at 5:15 pm!
Our goal is to get as many women as possible playing this great game and enjoying an evening out. Older or younger, skilled or just beginning, it doesn't matter. Golf is a sport that allows anyone the ability to play with everyone. Just choose a partner, or let the Pro Shop know you would like to play and they will try to match you with others looking for a partner.
The format will be two-person best ball vs another team (round-robin format, playing different teams each week).
Players stroke off the low handicap in the group (Pro-Shop will have scorecards already with the proper strokes for each match).
There will be a total of 9 points available each night. 1 point for winning the hole, 1/2 point for a tie, and 0 points for a loss.
The score should equal 9 at the end of the night (6 to 3 or 4 to 5, etc.).
Each week we add each team's total points earned to the previous weeks for a cumulative total. This is how the standings will be configured.
Once a month we will have a "Fun" night which we will have a different format (Scramble, 3 clubs, etc).
We know summer can be a busy time and there will be weeks that some players will not be able to attend. No worries you can get a sub to play (which hopefully gets new people to join us) or you can play against the other team on your own. The scorecards will be properly dotted with appropriate strokes for that match.
The entry fee for the league is $45 per player.
League Starts on May 13th.
League Play will begin on May 20th.
 To register, please send an email to mhibbs21@hotmail.com with you and your partner's names before May 1, 2022.
2023 is shaping up to be a great year. Come join us for a fantastic season!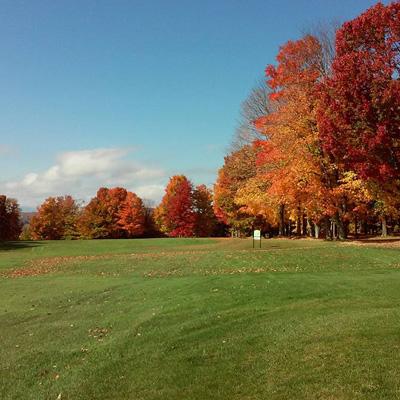 2023 Newport Ladies Invitational
August 26th
8:30 A.M. Shotgun Start